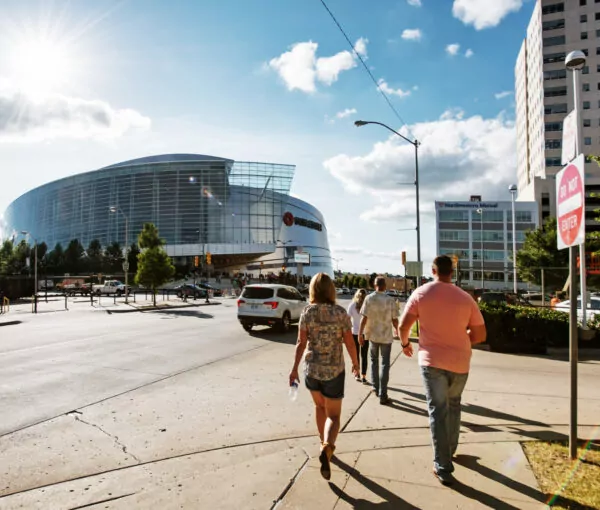 The Tulsa Advantage
The Tulsa region is an economic powerhouse for the state of Oklahoma. From high-tech giants like Google and Amazon to international aerospace companies and Fortune 500 headquarters, Tulsa has fast-growing industries that are fueling diversity, innovation, and opportunity.
With one of the best cost of living indices in the country, low taxes, and access to capital – not to mention a thriving arts and culture scene – Tulsa is an ideal place for businesses to grow. Tulsa is a city of collaborators, creators, and innovators. Explore how you can shape Tulsa's future!
Regional Map
Why The Tulsa Region
Discover everything the Tulsa region has to offer, from our diverse communities and skilled workforce to plenty of open space for your company to expand.
Key Rankings
Living in Tulsa
Sites & Buildings
Finding affordable properties is often one of the biggest hurdles to growing a business. The Tulsa region makes business expansion easy with a plethora of real estate options for your company to expand.
Employers Map
The Tulsa region is home to prominent employers in target industries like aerospace and technology. Learn more about the rich business community thriving in the area.
Cost of Living Calculator
With some of the lowest costs of living in a major city, you can try more in Tulsa for less. See how other regions measure up.
Featured
News & Media
News
Air Transport Components to Open MRO Facility in Tulsa
Air Transport Components (ATC) announced today it will locate its headquarters and open a maintenance, repair and operations (MRO) facility in Tulsa.
Read More
Publications
Chamber Recognized as a Top Economic Development Organization by International Economic Development Council
For the second year in a row, the Tulsa Regional Chamber was recognized as a top economic development organization by the International Economic Development Council (IEDC) during the organization's annual conference in Oklahoma City this week.
Read More